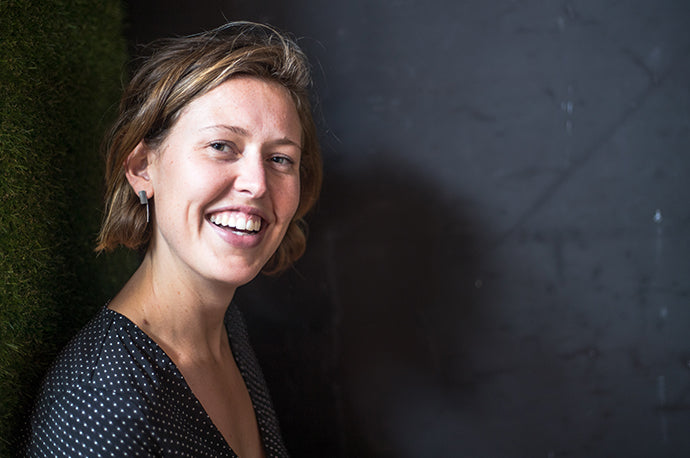 Daily rituals with Tara Howell
There's more than meets the eye when it comes to Australia's most sought after adventure travel destination, Tasmania. We'll forgive you for thinking first to the mouth-watering farm-to-table produce and sought after grapes from the vineyard. Although, if we're honest, this is reason enough to make a trip down South! But when your palette is satisfied and you're ready to work off your excess calorie consumption, there's an adventure waiting for you at
Blue Derby Pods Ride
in Tasmania's North.
What began as a dream to bridge the gap between sustainability and tourism in Tasmania, has now become one of the most sought-after adventure experiences on the island itself. Blue Derby Pods Ride offers the ultimate in luxury adventure eco-tourism. And if you think that sentence is a mouthful, wait 'til you're munching on gourmet produce from local suppliers as part of your all-inclusive package!
As a keen mountain biker, co-founder Tara has sampled some of the best mountain bike locations the world has to offer. After realising her home state has just as much to offer mountain biking enthusiast, Tara set out to do just that. And alas, Blue Derby Pods Ride was born! We sat down with Tara to discuss her business prowess, why she chose to combine her passions of tourism and mountain biking, as well as her top tips for a memorable visit to Tasmania.
Tell us how Blue Derby Pods Ride came to be?

Steve, my husband and business partner and I have always loved exploring Tasmania's natural assets... Initially we shared a love of bushwalking and then after a couple of years of persistence Steve convinced me to try mountain biking. He assured me I would love it, as it was just a faster way of bushwalking... And he was right! We found ourselves spending our weekends riding any trail we could find in Tasmania... But unlike most other mountain bikers, our back packs were full of gourmet Tasmanian food and we would stay the night in the cutest eco accommodation we could find. These weekends were really the starting point for the idea behind
Blue Derby Pods Ride
... mountain biking, gourmet Tasmanian food and wine and sustainable accommodation. 
W

hat do you love most about living in Tasmania?
Natural assets definitely are a huge part... World-class mountain biking, bush walking, beaches all a stones throw from where you live. The produce is also incredible. When you combine these two aspects with the general easygoing nature of the people who live here, it doesn't get much better in my opinion.
Since Blue Derby Pods Ride launched, what has been the most rewarding part of the business?
Most definitely seeing and hearing how our Experience has had such a positive impact on the lives of our guests. We have guests finish our Experience as say things like 'this has been one of the greatest Experiences of my life', you know you have something special.
What are some other favourite experiences and locations to recommend visitors to Northern Tasmania?
I love the coastal walk from Badgers Head to Copper Cove, as well as Mount William National Park... Both are destinations locals absolutely adore but tourists don't find the time to get to when travelling in Tasmania.
How do you organise your work and find daily routines that work for you?
I work really well with a weekly schedule. Steve and I 50/50 co-parent our son, so we have office days/Derby days/parenting days set every week. Daily routines are also really important, I don't go a day without getting some form of exercise in... I find when you work for yourself, self-care rituals like exercise can easily fall away, but if you can keep them going, they are exactly what makes you more productive.
Do you have any words of advice for fellow female entrepreneurs?
This quote came to me from Brené Brown, who I believe quoted someone else, but I wish every female entrepeneaur could have this quote drilled into them... That being... "The greatest burden a child can bear is that of an unlived life of a parent". I have this quote stuck to the wall next to my computer and I read it everytime I sit down to work.
What is the greatest piece of advice someone has given you?
Put your energy into truly understanding what your values and passions are, and then create a life where you live these every day.
How do you start your day and what go-to rituals do you incorporate day to day?
A cup of tea is a must to start my day... I can't understand how anyone starts there day without a hot drink to warm the soul!
Who inspires you?
I am not one to 'fan girl' celebrities so I find this question really hard! But, I have a group of incredible women in my life who just 'get it'. They understand who they are, they are sure in themselves, they make decisions on their values rather than societal norms, they stand up for what they believe in... These women inspire me.
Where is your go to happy place in Tasmania, and why?
Riding my bike... Anywhere, just riding my bike. Why? I think that is self-explanatory 🙂