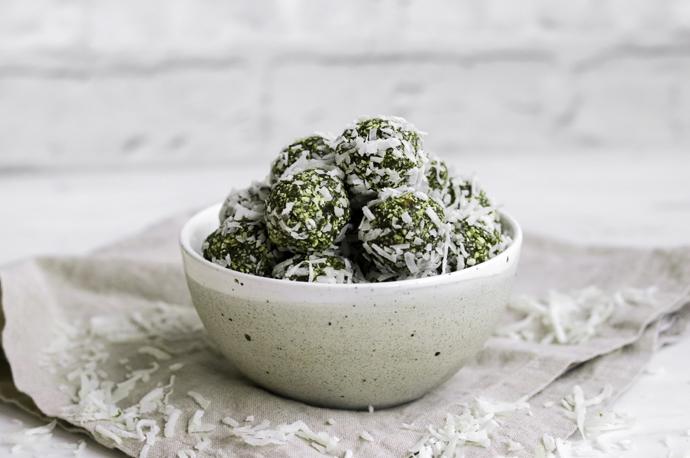 MATCHA COCONUT BLISS BALLS
These delightful green balls of matcha goodness are rolled in shredded coconut and a joy to behold. They're even better to eat. Enjoy with your favourite pot of tea.
Ingredients
4 SERVINGS
1 cup oats 
1 cup pitted medjool dates 
1/2 cup shredded coconut 
1/2 cup almonds 
2 teaspoons
S&I Power Matcha
1 tablespoon coconut oil   
1 teaspoon vanilla bean paste or powder 
Extra shredded coconut for rolling
How to Make
1. Place the almonds and oats in a food processor or high speed blender and blend until no chunks remain.
2. Now add the remaining ingredients and process until everything is combined and a thick dough consistency is reached.
3. Taking about a tablespoon at a time, roll the mix into balls then coat in the coconut.
4. Repeat until all the mix is used up.

Now all that's left to do is enjoy the matcha goodness!