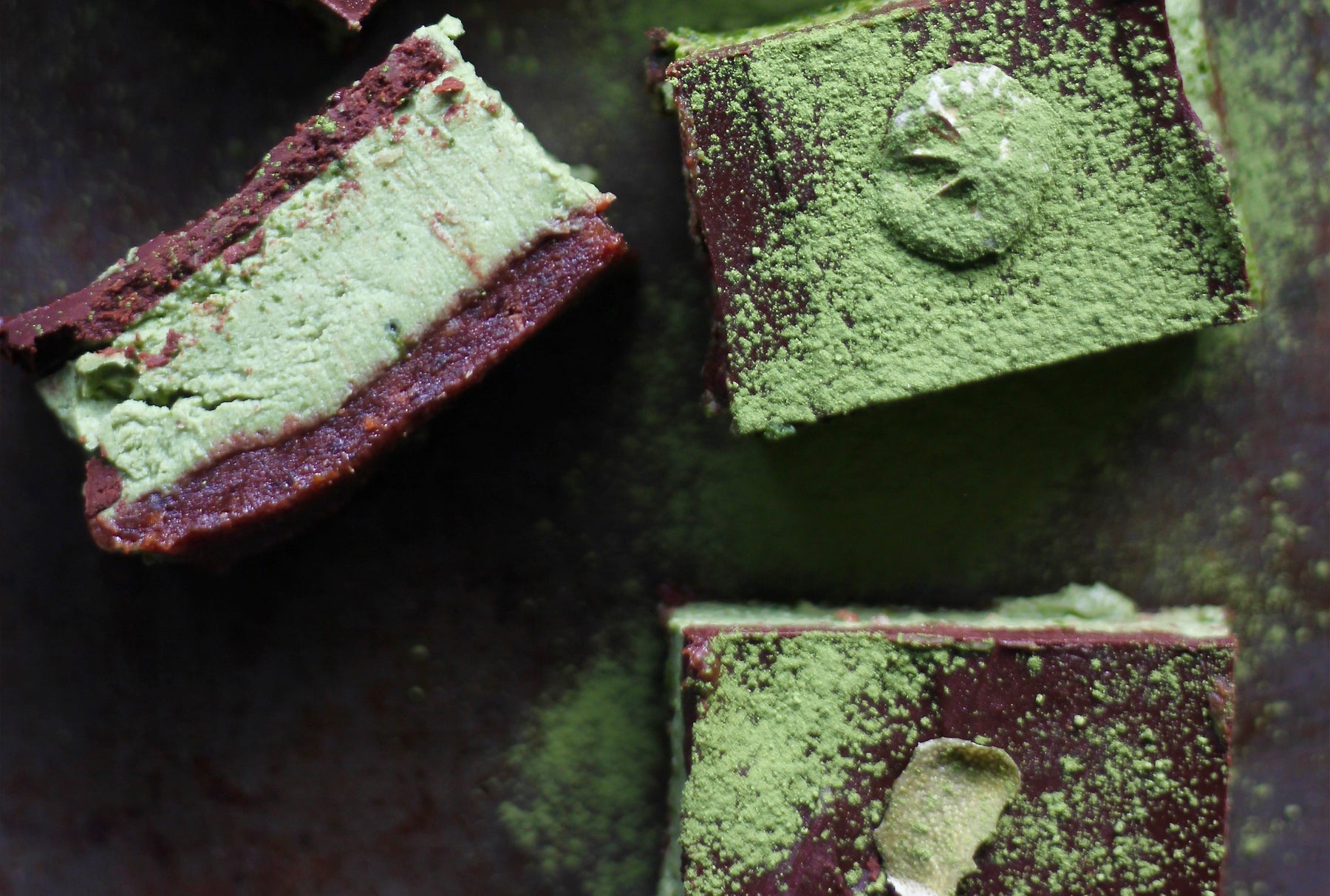 Matcha Lime Slice
This super-quick Matcha Lime Slice is an instant favourite with family and friends. So zesty, and the chocolate topping adds the perfect sweetness.
Ingredients
*For the base…
1 cup ground almonds
10 soft medjool dates
1 TBS cacao powder
2 tsp melted coconut oil
1 tsp lime juice
*For the centre…
1 cup coconut cream
1 TBS Storm + India Mood Matcha
1 TBS melted cacao butter
1 TBS maple syrup
*Melted chocolate for the topping and a dusting of Mood Matcha
How to Make
Place all the base ingredients into a food processor and whiz until you get a nice sticky dough. Press into a lined slice tray and into the fridge to set slightly.
Next make the matcha layer by adding all the ingredients into a blender and whizzing until smooth. Pour over the base layer, and back into the fridge to set for around an hour, or the freezer for 30 minutes. Pour over the melted chocolate topping and place back in the fridge overnight before slicing.
Keep in the fridge or a softer texture or the freezer for firmer.