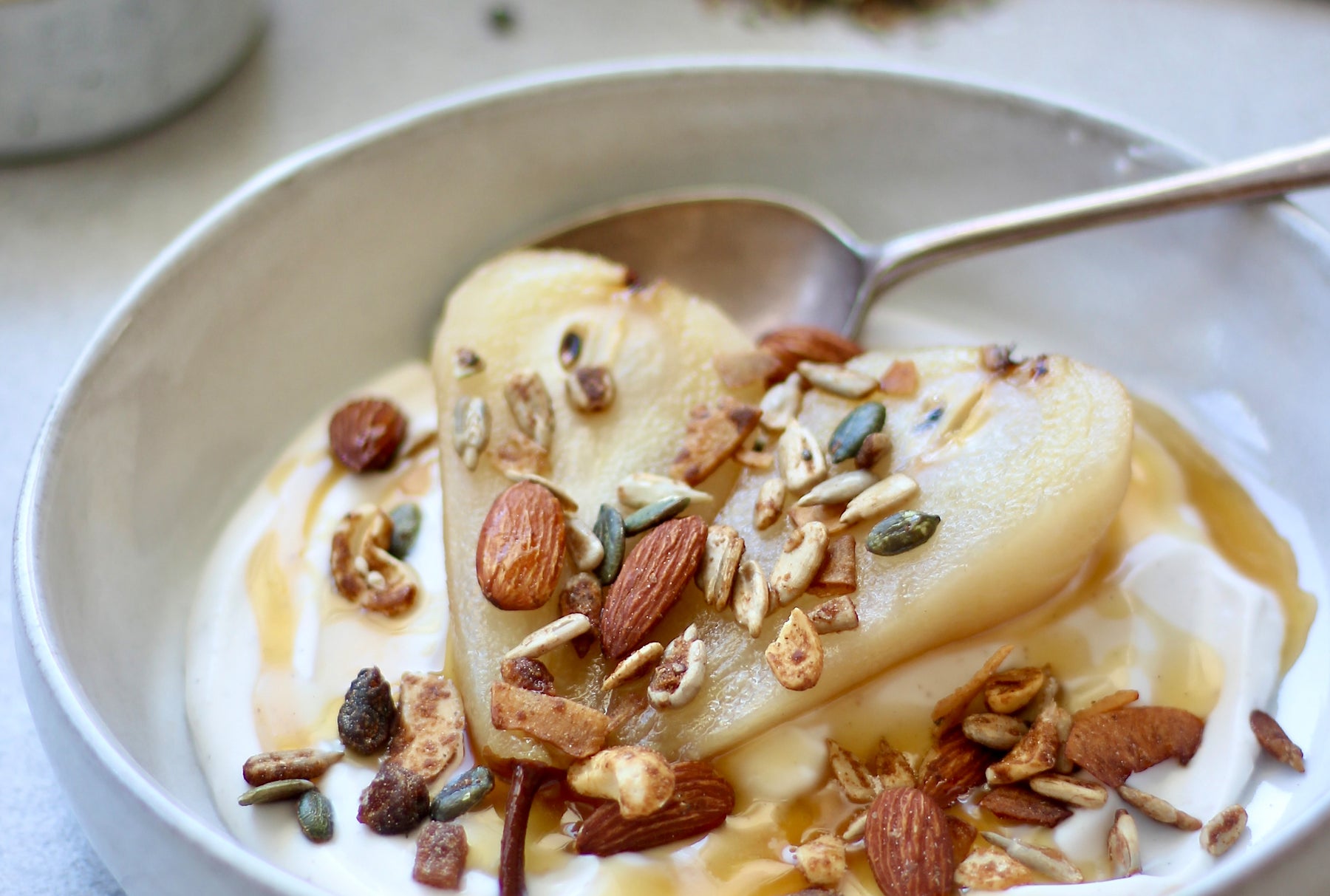 Winter Poached Pears
Such a delicious way to start a chilly morning. Organic pears infused in Storm + India Beauty Tea, cinnamon, cardamom, star anise and Beauty Honey – it's a match made in breakfast heaven.
How to Make
In a pot, place the peeled pears in, pour over the steeped tea, add your spices and stir in the honey to dissolve. Bring to a boil, reduce to a simmer, cover, and leave for 20 minutes, turning the pears every few minutes. Once the pears are nice and soft, serve on the coconut yoghurt with the warmed honey and your chosen granola or muesli. Happy eating!