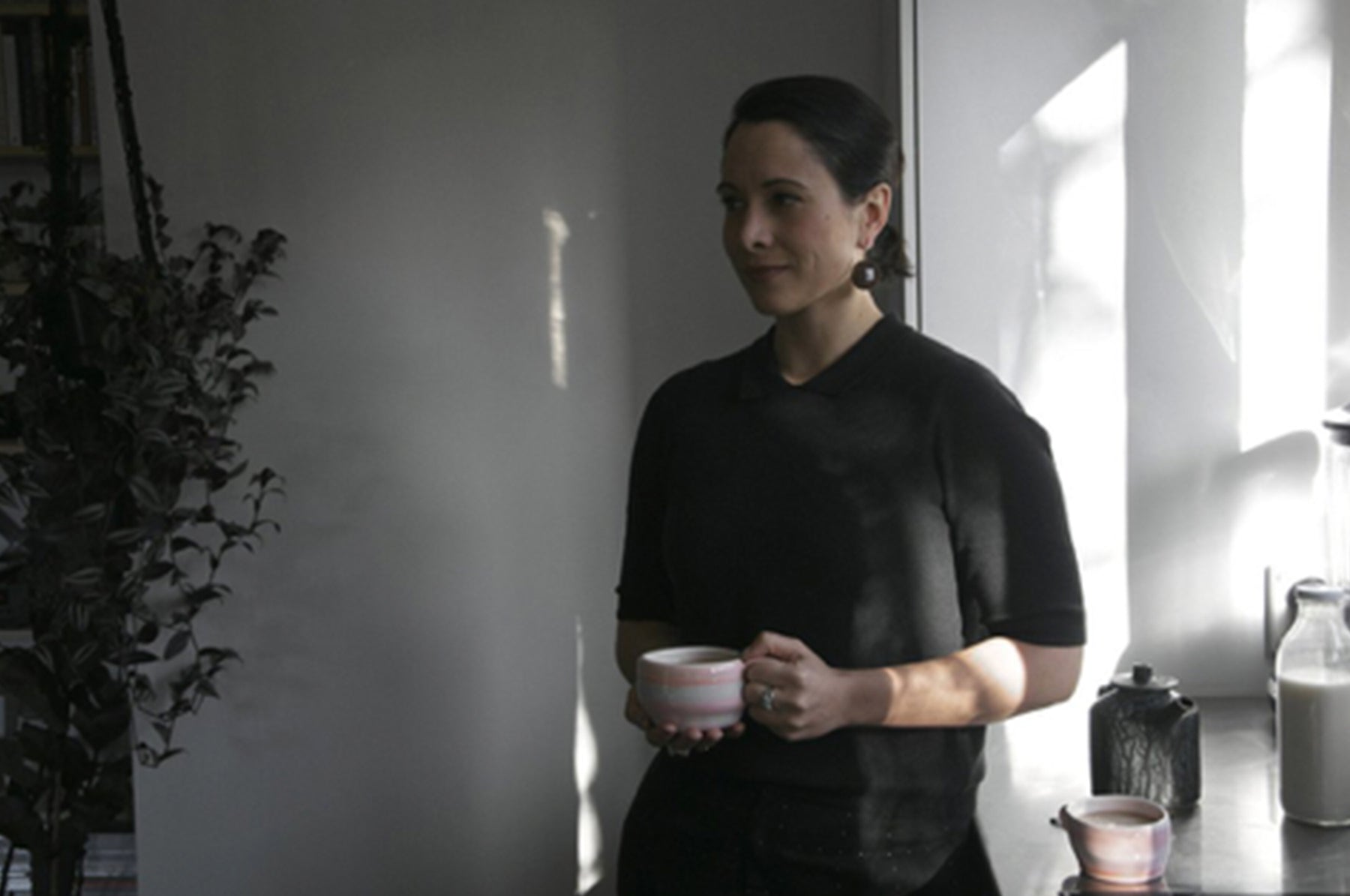 Alice Lines of Homestyle

Alice has a knack for sourcing out hidden gems. Be it an amazing dwelling, an artist in her neighbourhood, a local crafts workshop, or an incredible vintage find, she is always the first to know. Which explains, then, her natural ability in beautifully editing Homestyle – New Zealand's independently produced home and lifestyle title. A multitude of references and inspirations, Homestyle brings together the best homes in the country and ties them together with the arts, fashion, cuisine, and design communities, creating a reflection of Alice's own personal interests. We visited Alice at her home in Ponsonby, where we pawed our way through her curation of objects found along her travels and heard of her latest kitchen ventures including sprouting and making the perfect tea cup.
Who are you and what do you do?
I'm Alice, and I work as the editor of Homestyle - an independent New Zealand magazine with a modern emphasis on how to make your house a home. And when I'm not in the office, you can find me in the pottery studio, or working on freelance styling and interior projects. As a foil to all this and to keep perspective in order, I love getting out to Auckland's wild West Coast on the weekends, and travelling further afield whenever possible!
How did you meet Storm + India?
Just before they launched their tea brand I had the pleasure of meeting Storm. Inspired by the entrepreneurial spirit of her family, we teed up a story for Homestyle about the concept behind the brand.
What is your earliest tea drinking memory?
I grew up in North Canterbury and as kids our weekends were filled with adventures at the Hurunui River. Picnic lunches were simple - sausages wrapped in white bread, followed by mugs of sweet smoky tea, brewed in a tin billy over the fire.
What sort of tea flavours do you like to drink, and when?
If you open the top drawer in our kitchen, you'll find evidence of a resident tea hoarder! I've been starting the day with the Storm + India Detox Morning Tea, which has a really fresh, cleansing zing to it. Throughout the day at work I'll top up with green tea, and in the evening We visited Alice at her home in Ponsonby, where we pawed our way through her curation of objects found along her travels and heard of her latest kitchen ventures including sprouting and making the perfect tea cup.
My mum makes her own mix of Chai spices for tea and in winter she'll keep a potful simmering on the log burner, which you can help yourself to. I've recently adopted this ritual at home too, brewing Storm + India's Coconut Chai on the stovetop with almond milk. If you make more than you need, the leftover brew is delicious blended with banana and fresh ginger for a smoothie in the morning too.
Tell us about your love of ceramics
For the last year I've been attending a weekly pottery class, and have been trying to perfect the tea cup (with varying degrees of success). There's more to consider than you think when it comes to making a cup by hand. Creating a smooth edge that is pleasing to the lip, whether or not to attach a handle, how many fingers you want to hold said handle with… Not to mention the volume, which you have to remember will shrink by 12% in the kiln. From the basic construction to refinement, plus drying, glazing and firing each piece is probably handled more than twenty times before it's ready, to be used. But there's something cathartic and relaxing about the process. In fact, the ritual of brewing a cup of loose-leaf tea can be the same - slowing down to take a moment with an everyday task.
You are always going on an adventure or planning your next it seems! 
Could you tell us about your recent trip to Italy?
My work (luckily) affords me the opportunity to travel quite a bit, mostly locally, but earlier this year I managed to turn a trip to Milan for the Salone del Mobile design week, into a month long mission around Italy and Istanbul with my sister. We stayed in AirBnBs the entire trip, and had such a great time seeking out up-and-coming neighborhoods to get a sense of the way local people live over there.
What else is coming up for you this year that you're excited about?
My partner Nick and I are heading to South America for our summer holidays, so I'm currently compiling the city "To Do" list for Buenos Aires, and researching the far-flung places to explore in Bolivia and Peru. Apparently coca tea is top of the list for helping with altitude sickness, so that might be something we're adding to the drinks list while we're there!