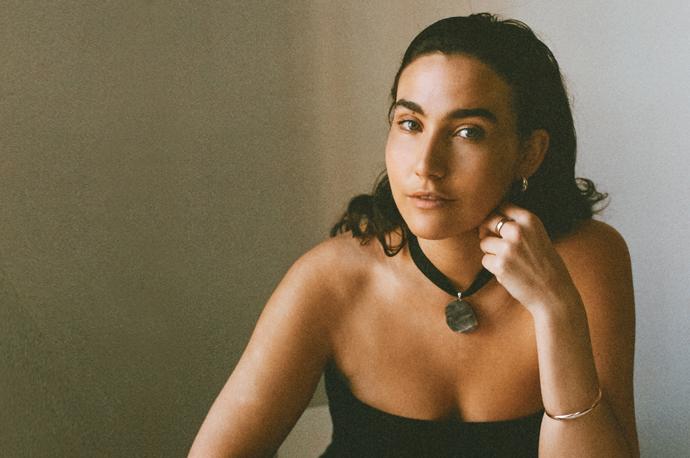 OVER THE TEA CUPS WITH PARIS
Fashion stylist and designer, Paris Mitchell, is one of New Zealand's modern-day style icons. Passionate about style since she was a young girl, Paris began her career working for Karen Walker and at American Vogue in New York. She returned to New Zealand where she works as a freelance stylist and co-owns two fashion businesses, The Mercantile Store and Paris Georgia.
HOW DID YOU GET INTO FASHION?
Well I guess it all started with my mum Jude (she had a vintage store on Ponsonby Road in the 90s). Growing up, her wardrobe was an endless inspiration for me, she would let me wear anything and that's where my love of vintage started. I studied Fashion Design at AUT and interned as much as possible – Marla Brajkovic and Showroom 22 to name a couple. Then I moved to New York in 2014 and was the assistant to US Vogue design director Raul Martinez. Working for editors such as Camilla Nickerson and Grace Coddington was so inspiring, it gave me a newfound appreciation for styling. I started freelancing on the side for publications such as Oyster and iD Australia and returned home in 2015 and that's when The Mercantile and Paris Georgia began.
WHICH THREE BRANDS DO YOU LOVE RIGHT NOW?
Jacquemus, Celine, The Row.
TELL US ABOUT PARIS GEORGIA
My business partner Georgia Cherrie and I are expanding the brand to include more tailored and directional pieces with a focus on outerwear. Our collections praise the female from, using fluid fabrics that flatter the body. We focus on timeless transitional pieces that can easily go from day to night, I'd say this is the basis of the Paris Georgia brand, offering women classic everyday essentials that they can return to each season that will never go out of style. I am in love with our recent campaign we shot in New York with photographer Ana Kras and modelled by New York baker Lechie Smith.
WHAT ITEM IN YOUR WARDROBE MAKES YOU MOST HAPPY?
I'd have to say my new blazer from Paris Georgia, I've waited months for it to arrive back from our New York showroom. I love the sharp lines, heavy weight in the fabric and the button detailing. I know I'm going to thrash it all winter!
YOU'RE ABOUT TO GET MARRIED, WHAT ARE YOUR HOPES FOR THE DAY?
Henry and I are so appreciative of our dearest friends travelling from all over the world to celebrate with us, my hope is we have fun, dance all night and enjoy the moment Mum and Dad walk me down the aisle.  
TELL US ABOUT YOUR BEAUTY AND WELLNESS ROUTINE?
Having balance and taking care of yourself is so important, I take a Barre class three times a week at Barre Figure on Richmond Road, I see my gorgeous healer called Deb Smith once every three months and if I'm feeling stressed I treat myself to a massage or facial – I am very indulgent like that!
IS TEA A DAILY RITUAL FOR YOU?
Absolutely! The Storm & India Afternoon Detox Tea is a daily ritual at our studio. It's so calming and nurturing during a busy day at work. 
WHO WOULD YOU INVITE FOR TEA?
I'd have to say, after watching so many documentaries on her lately, Princess Diana would be someone I'd love to have tea with.
Visit parismitchellstylist.com