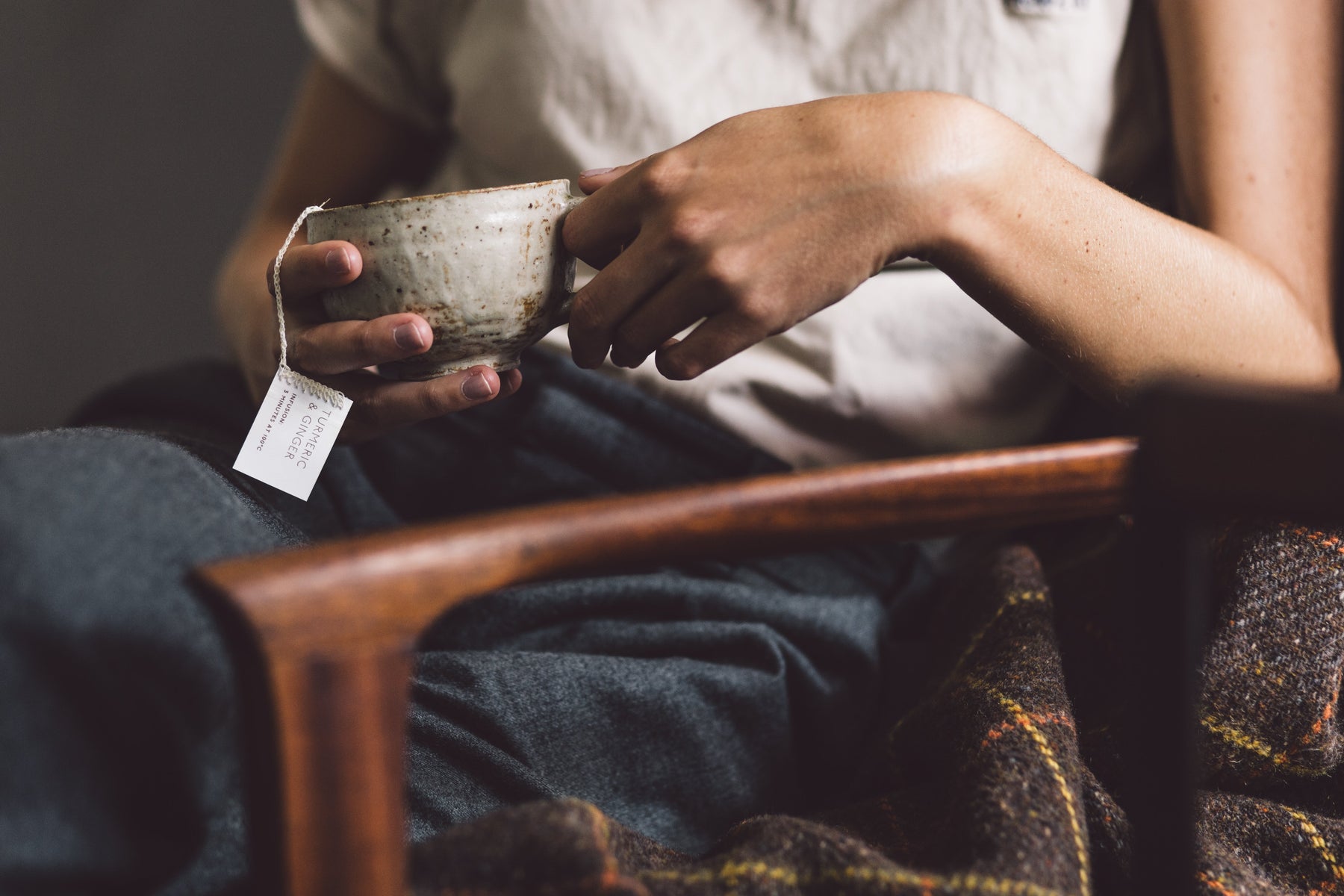 PLASTIC FREE - COTTON TEABAGS
The world has woken up... and to a cup of tea that's surprisingly tainted. Many of us have been dunking teabags for years, but it's only recently that we've become aware of plastics used in the majority of big-brand, mass-market teabags. And despite tossing our used teabags with pride into the compost bin, because of the plastics in their composition, most of these teabags are not actually fully biodegradable.
Holistic Nutritionist Jessica Giljam-Brown tells us that it's not just the planet we need to be concerned.
"Plastic-free teabags are not only a vital step in protecting our environment, but also our hormonal health. When plastics are heated, like in a cup of tea, chemicals can leach out into the food or drink. Some of these chemicals act as endocrine- disrupters, meaning that they can interfere with normal hormone function. Endocrine-disruptors have been linked with several illness and health conditions, including: infertility, obesity, liver disease, and diabetes."
We're excited to be launching some of our favourite certified organic loose-leaf blends in convenient and beautiful, handcrafted teabags. We've followed traditional designs to create our teabags. Each one is hand stitched and made from natural cotton. Because they are made from biodegradable material, they can be recycled or composted at home (removing the tea tag first). The teabag envelope is made from plant-based biodegradable material also.
Each teabag contains three grams of organic tea and botanicals certified by New Zealand BioGro. You can brew them hot or cold, and each teabag can be infused twice.
Our new season teabags 
Detox Morning
,
Detox Afternoon
, 
Detox Evening
,
Turmeric + Ginger
,
Moroccan Mint
,
Imperial Earl Grey
and
English Breakfast
. You can purchase a boxed set of 21 teabags, that makes 42 cups of organic tea. Our teabag boxes are locally made in Northern Tasmania on FSC certified recycled board and printed with plant-based inks.