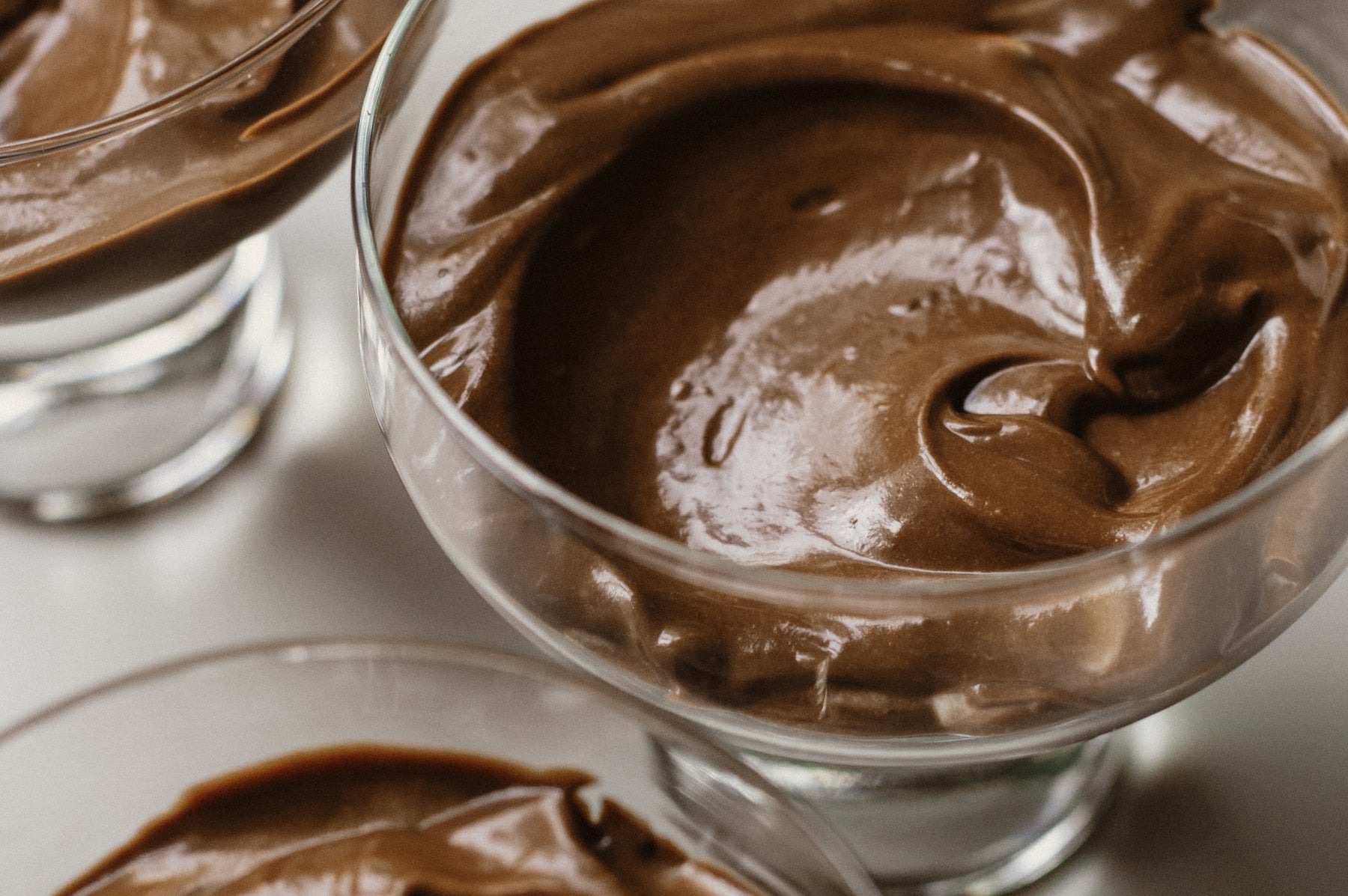 EARL GREY CHOCOLATE MOUSSE⁠
This dreamy dairy-free chocolate mousse, we infuse Storm + India
 Imperial Earl Grey with the delicious flavours of organic chocolate, fresh orange zest, and vanilla.⁠
⁠
This mousse will keep for a few days, making it an ideal make-ahead dessert for dinner parties or part of your meal preparation routine.⁠
⁠ 
INGREDIENTS⁠
2/3 of a cup of organic chocolate broken pieces or chocolate chips ⁠
1/2 cup boiling water⁠
1 S+I Imperial Earl Grey Teabag⁠
2 teaspoons freshly grated orange zest⁠
3-4 teaspoons of organic coconut sugar⁠
2 teaspoons vanilla extract⁠
2 organic egg whites⁠
Organic vanilla coconut yoghurt (topping suggestion)⁠
⁠
HOW TO MAKE ⁠
1. Bring water to a boil, and place your 
Storm + India 
Imperial Earl Grey teabag, orange zest, and coconut sugar. Infuse for five minutes.⁠
2. Place organic chocolate and vanilla extract in the blender. ⁠
3. Pour the infused 
S+I Imperial Earl GreyEarl Grey over a tea strainer to remove the orange zest. ⁠
3. Pour
S+I Imperial Earl Grey Earl Grey into the blender, let sit about one minute to allow the chocolate to melt. ⁠
4. Blend on high for one minute⁠
5. Add organic egg whites to the mixture, and blend on high for about one to two minutes.⁠
5. Serve in your favourite vintage bowls, tea glasses or small weck jars with glass lids.⁠
6. Cover and place in fridge until set for approx. 4 hours.⁠
7. We top our mousse with a dollop of organic vanilla coconut yoghurt.⁠
⁠