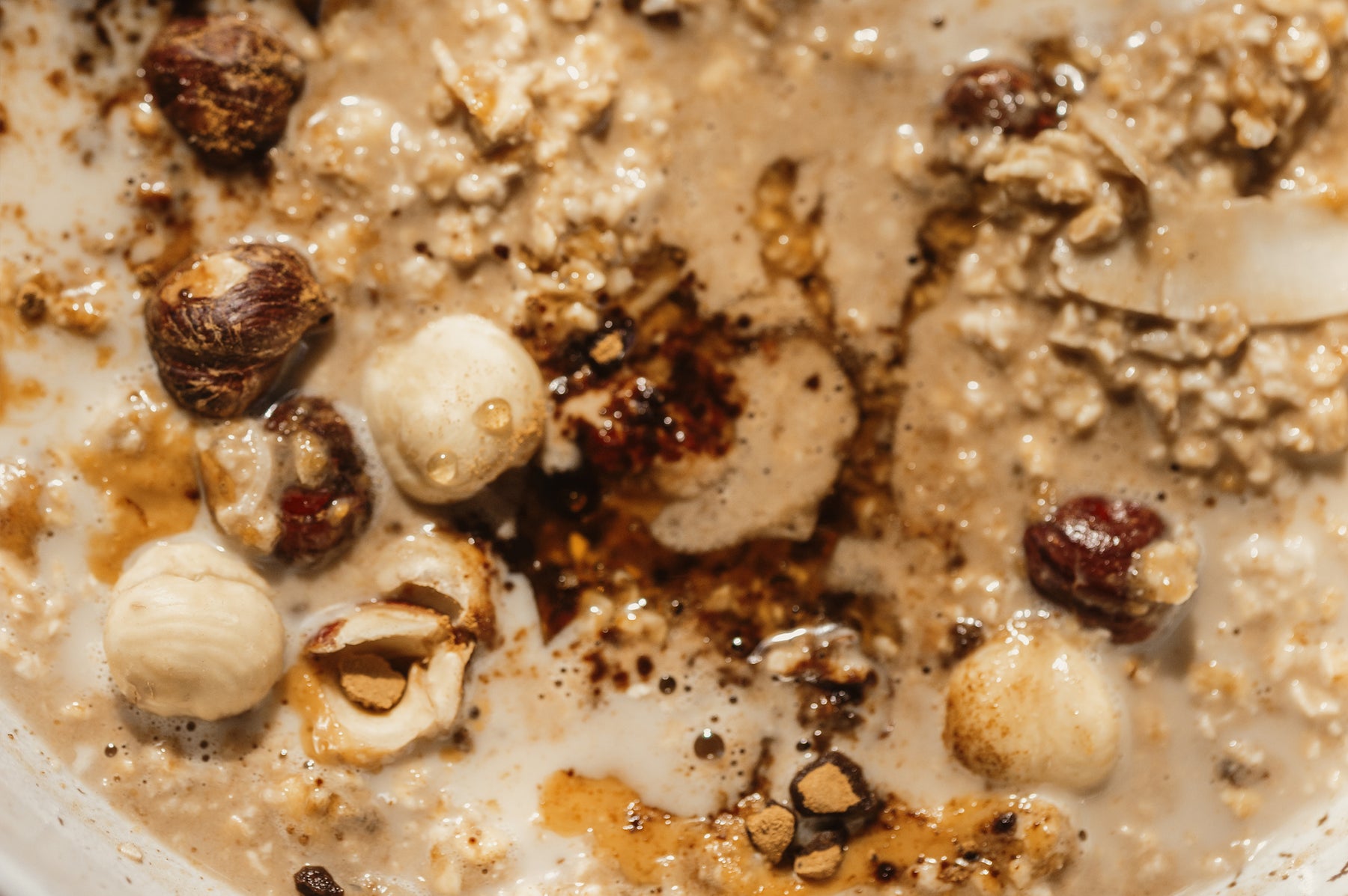 EARL GREY + OAT MILK PORRIDGE
This Earl Grey + Oat Milk Porridge will warm the soul - perfect for a mild spring day. Our Imperial Earl Grey is a delicious, sugar-free way to flavour your porridge.⁠
Ingredients
1 cup oat milk⁠
1 cup water⁠
1 S+I Imperial Earl Grey teabag⁠
1 cup organic rolled oats - we love @kiallapurefoods oats⁠
1 tsp vanilla extract⁠
A pinch of Himalayan salt⁠
How to Make
In a saucepan add in your oat milk, water, vanilla, salt and Imperial Earl Grey teabag (teabag tag removed). ⁠
 Bring your oat milk infusion to a low simmer for approx. 3 minutes to allow the organic tea to infuse⁠.⁠
 Remove the teabag⁠.⁠
 Add the organic oats to your oat milk infusion and stir well. Cook your porridge on low heat, simmer and allow it to thicken for at least 10-12 minutes.⁠
 We top our porridge with hazelnuts, banana slices and our S+IHealing Honey if you need a little sweetness.