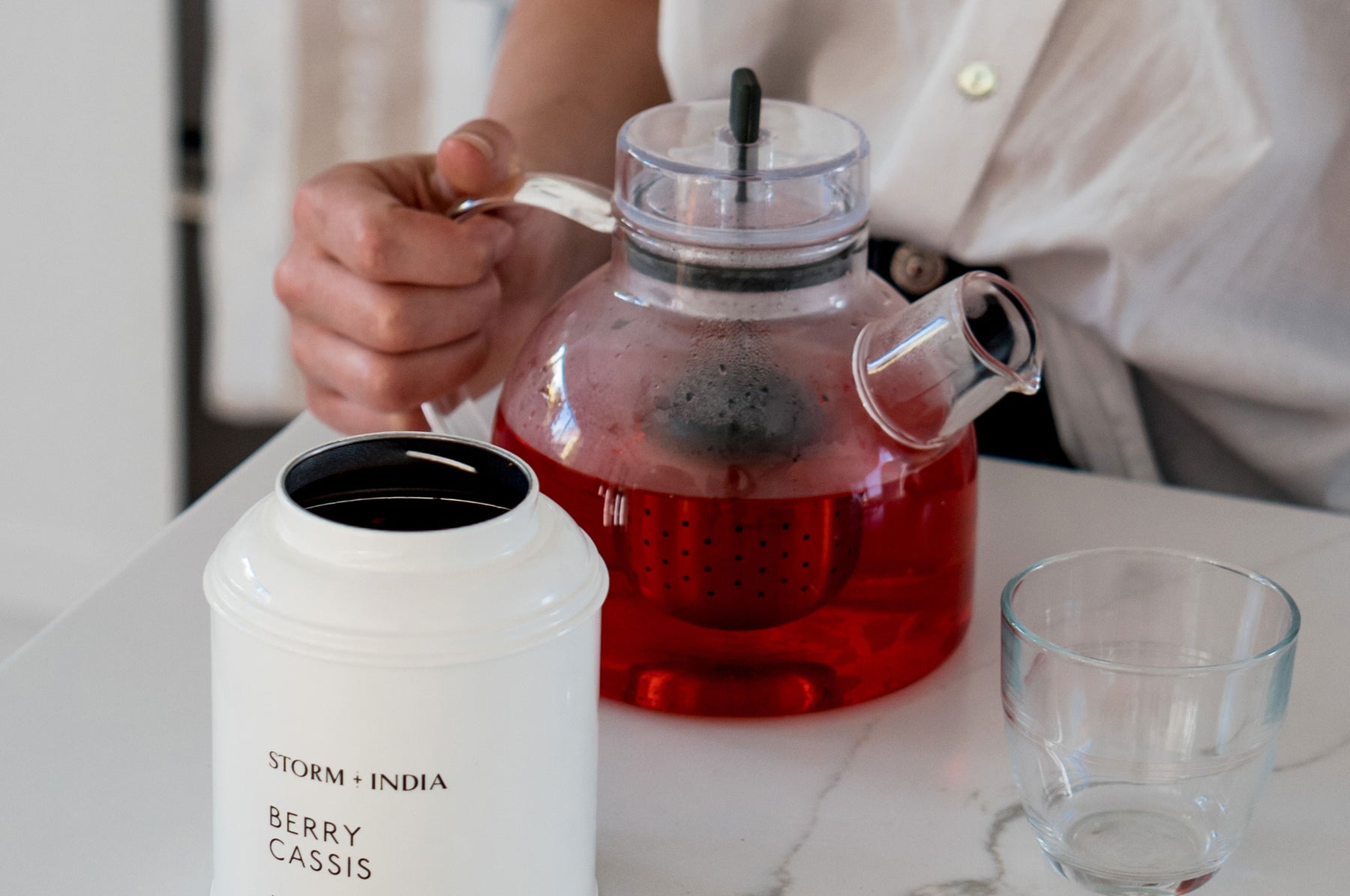 Iced Berry Cassis
Summer is in full swing in both Australia and New Zealand, and what better way to celebrate the to switch over to iced tea for daily hydration. Our Berry Cassis certified organic fruit tea is delicious over ice with fresh fruit slices.
Ingredients
3 tsp Berry Cassis
1 cup of filtered water
Ice
Fresh Fruit Options:
Lemons, limes and fresh mint
Strawberries, Blueberries and fresh mint
How to Make
We are making a super easy iced chilled tea over the holidays.
Make a hot tea then cool it down by adding a lot of ice.

1. Make your Berry Cassis concentrate - 3 tsp of fruit tea to a cup of filtered water, infuse for ten minutes.
2. Remove fruit tea and pour over ice, adding slices of citrus, mint or summer berries and mint.