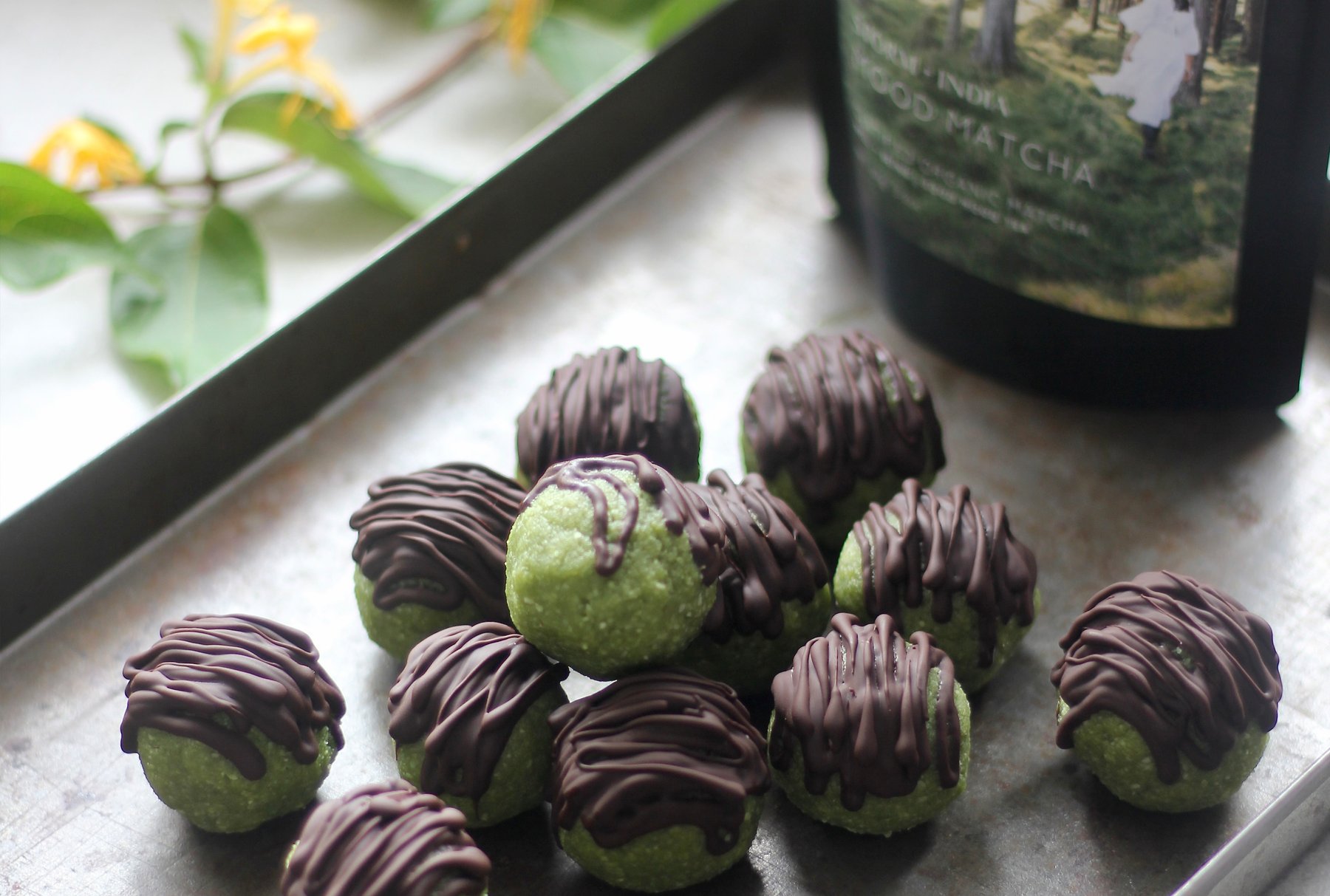 Minty Matcha After-Dinner Bites
The best tasting minty matcha bites perfect for summer treats or gorgeous gifts.
Ingredients
Makes approximately 15 bites
1 cup organic coconut flakes
2 cups almond meal
1 tbs organic maple syrup
1tbs  softened/melted organic coconut oil
3-4 drops of peppermint essential oil, or 6-8 fresh mint leaves
1 ½ Storm + India Organic Mood Matcha Powder
Organic dark chocolate to coat
How to Make
Run the coconut in your food processor for 2 minutes to soften
Add in the following ingredients and blitz until you get a nice dough that holds together.
Roll into your desired bite size, and place in the fridge to set slightly.
Drizzle with a little melted dark chocolate and place back in the fridge until you are ready to enjoy.