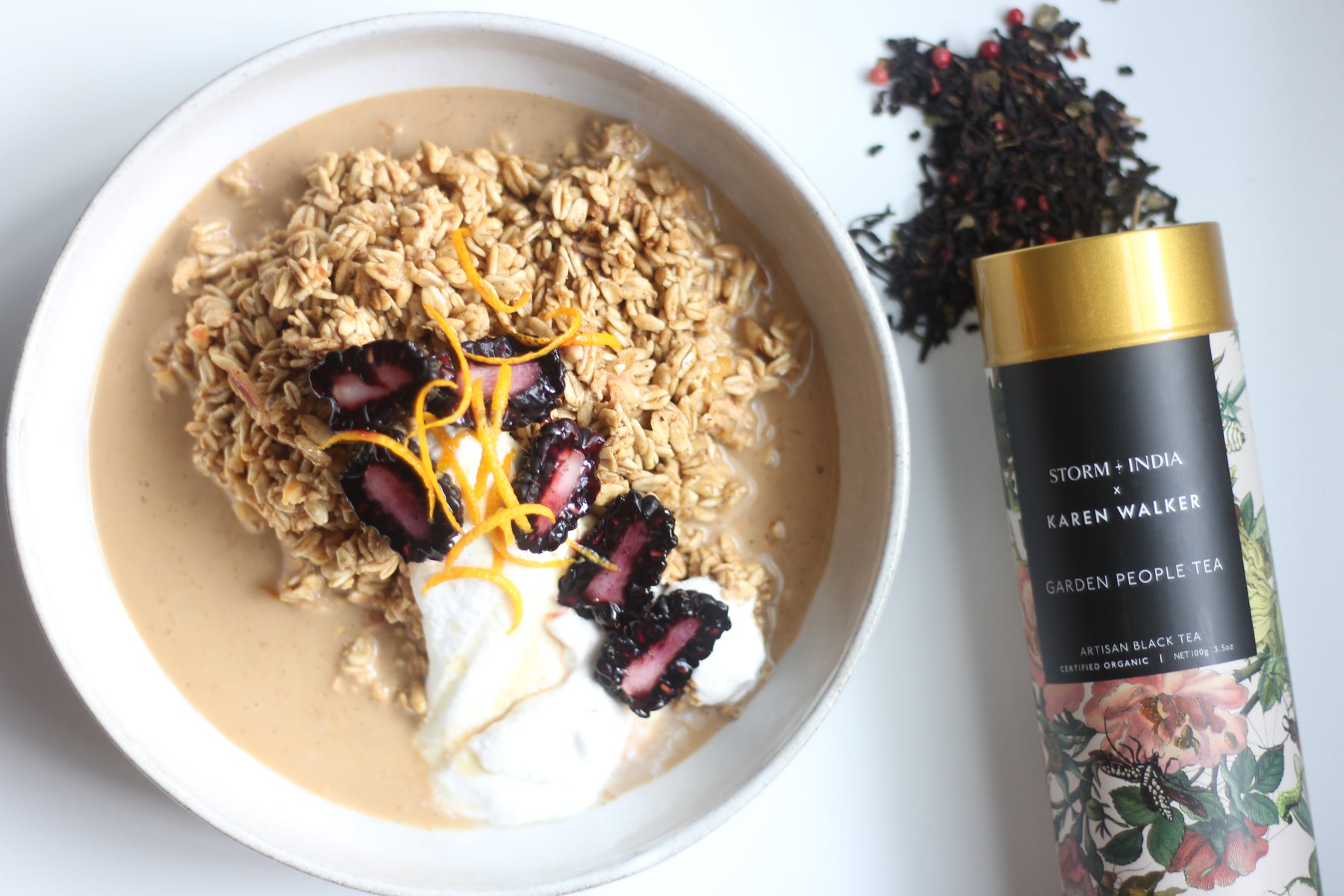 Overnight Tea-Soaked infused Apple Oats
This delicious recipe creates the ultimate breakfast with the infused flavours of Garden People Tea, black tea and red berries, mixed with apple, cinnamon and honey. Served with fresh berries and coconut yoghurt. 
Ingredients
1 cup organic oats
1 grated organic apple with 1 tsp lemon juice to prevent browning  
½ tsp cinnamon
½ tsp vanilla
1-2 tsp maple syrup or runny honey - We use our @stormandindia Zen Honey
3/4 cup brewed STORM + INDIA  x KAREN WALKER Garden People Tea, allowed to cool to room temperature
A splash of coconut cream
Coconut yoghurt and fresh berries to serve
How to Make
1. In a glass jar, add all of the ingredients and give it a good stir to fully combine everything.
2. Depending on the size of your jar, the oats need to be covered in liquid, so if you need to add more tea, do so.
3. Place in the fridge overnight.
4. When you are ready to enjoy, serve in your favourite bowl, top with some coconut yoghurt, some fresh juicy berries, some orange zest if you like, and an extra drizzle of maple or honey. Enjoy!