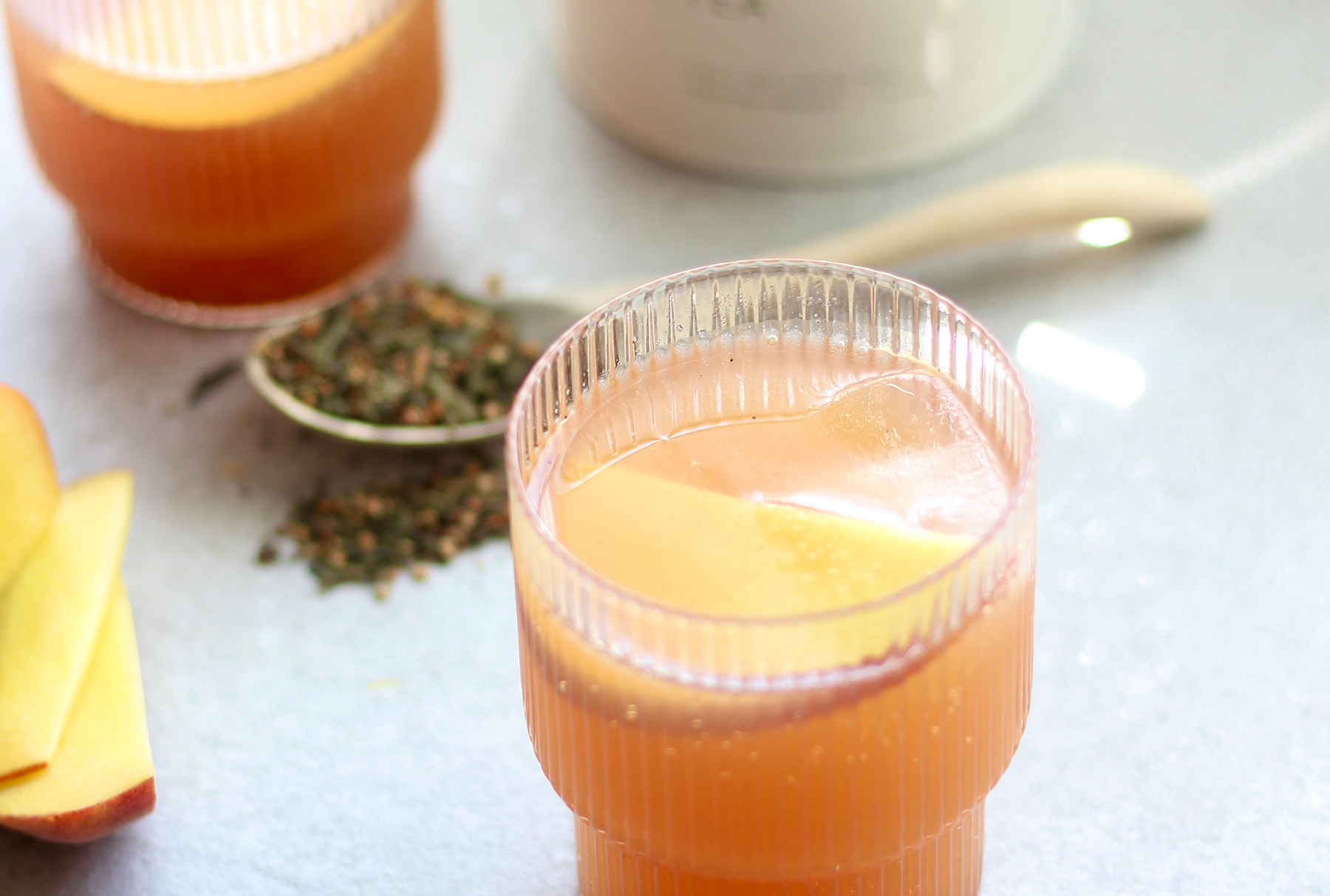 Peach + Ginger Beauty Tea Mocktail
Meet your new favourite summer mocktail.
A Infusion of Organic Storm + India Beauty Tea, peach, orange, cinnamon and maple, topped with your favourite sparking water.
Ingredients
For 3 serves
A strong brew of 4 tsp Storm + India Beauty Tea with 300mls hot water, and left to cool
1 peach, stone removed
Juice of ½ an organic orange, plus a small amount of orange rind 
2 tsp organic maple syrup
1 tsp organic cinnamon
¼ tsp organic ground cloves
How to Make
Blended in a blender until all ingredients are combined. Strain through a sieve.

Pour 100mls into each glass, add an ice cube, a thin slice of peach, and top with your sparkling of choice - sparkling water,  ginger soda,  ginger beer.

The Peach + Ginger Beauty Tea recipe creates a clean cocktail with Prosecco.

Serve chilled and enjoy.