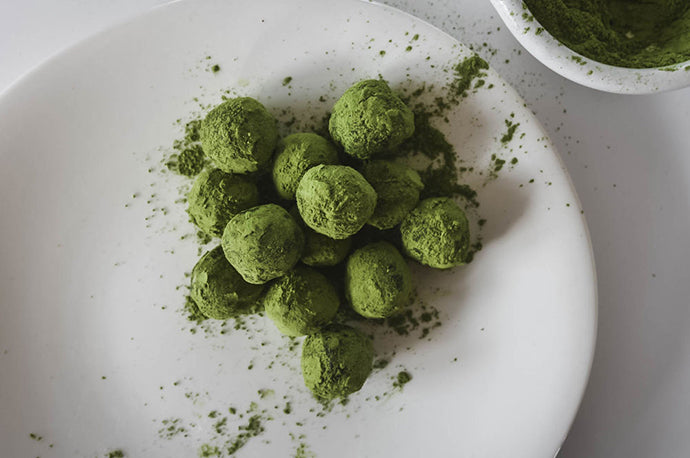 Matcha White Chocolate Truffles
These vegan Matcha Truffles were created to combine the delicious flavour of  Australian macadamias and our organic Matcha. A perfect treat for summer with fresh seasonal Tasmanian berries and figs. Vegan, gluten-free, grain-free and refined sugar-free.
Ingredients
3/4 Cup raw macadamia
2 Cups desiccated coconut
3/4 Cup melted cocoa butter
6 Tbsp rice syrup
Pinch of salt
S+I Power Matcha powder
How to Make
Place the macadamia and coconut into your food processor. Blend until smooth and creamy. You'll need to scrape down the sides of the food processor as you go.
Once the mixture is smooth, add the remaining ingredients (except the matcha).
Blend until smooth, then pour the mixture into a clean dish. Cover and place it in the refrigerator for an hour.
Once the mixture has firmed up, remove from the refrigerator and roll into bite-sized balls and roll in S+I Power Matcha.
Place in a container and store in the refrigerator.