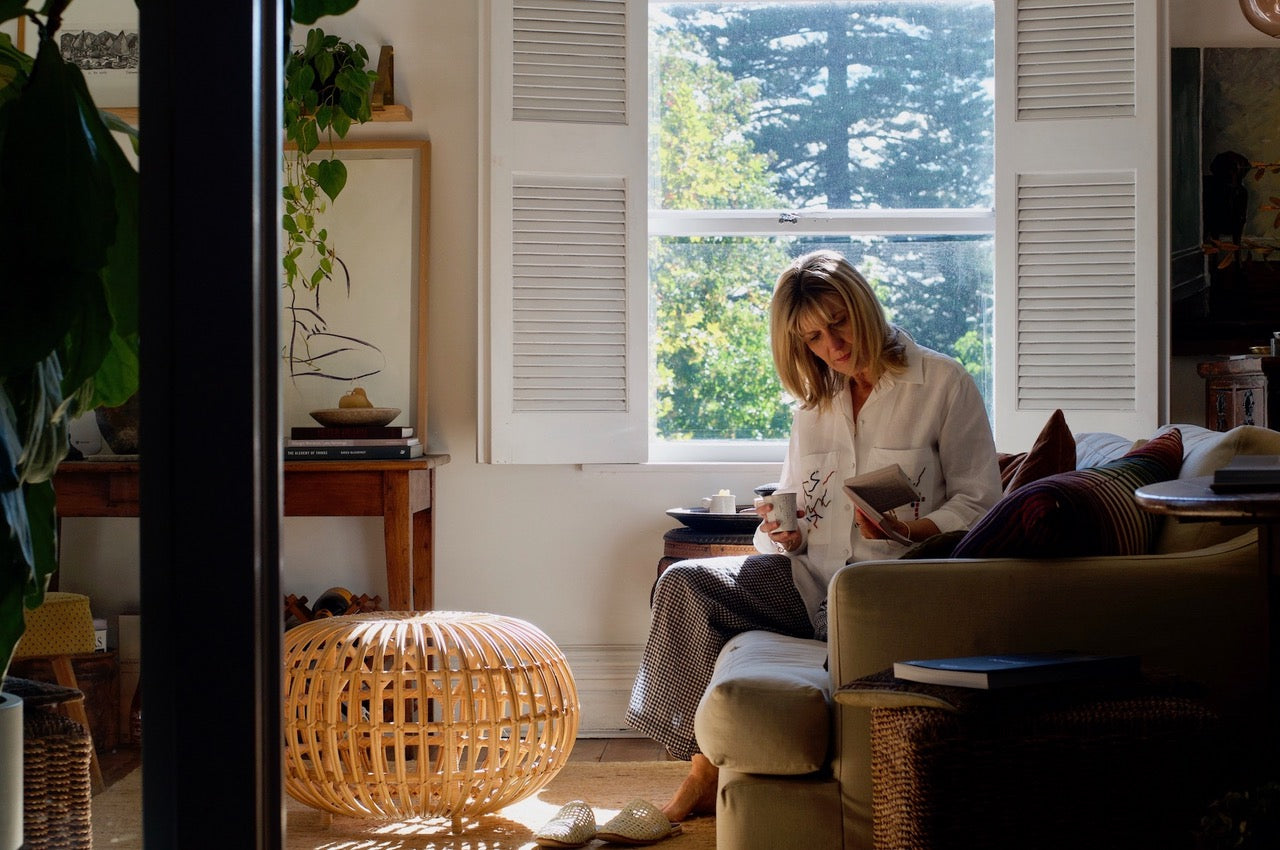 Daily Rituals with Ali McIntosh
For more than a decade, store owner Ali McIntosh has been sourcing and selling homewares treasures for Tessuti, the Ponsonby institution that's longtime go-to of those in the know.
On daily rituals
An early morning cup of tea followed by walking my chocolate Labrador Monty in the park - rain or shine.

My morning moment with tea 
Whether I'm at the home office or in store, I always stop for an afternoon tea, either  Detox Afternoon or Almond Macaroon. It's my gentle pause in busy days. If I am at home I will sit in the sun, if it is out, for a moment too. 

On recipes and the goodness of home cooked food
I love making a nourishing Chicken Soup, or Slow Roasted Lamb with all the veggies. Ginger Loaf and homemade muesli are on repeat also. YUM! 


My favourite nook of the home 
The lounge room, with the sun streaming in, or in the low evening light with scented candles burning. It's a lovely space to catch up with friends, or to relax and read with a glass of wine in hand.

On maintaining a healthy lifestyle
Walking my dog at the park or the beach is always a welcome time out, as is reading. I do Eldoa stretching at home, and love to flick through my cooking and interior books for inspiration. 

On keeping creative endeavours fuelled
Traveling (more please!). I am fuelled by engaging with our Tessuti makers, here and overseas. Also, by reading and exploring different ways of thinking. And always by nature.