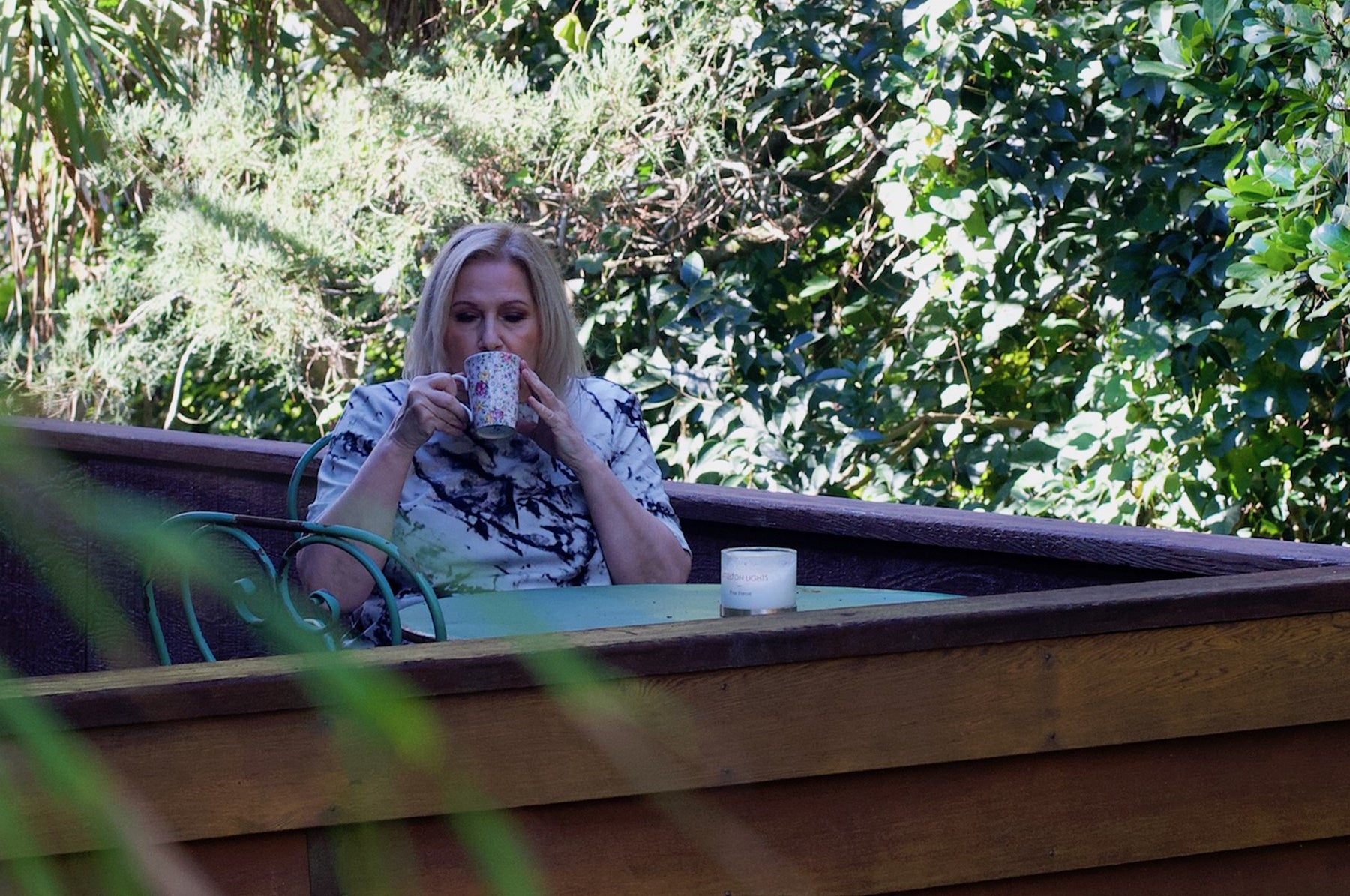 Daily rituals with Rhonda Bayliss – Healing Day Spa
We visit energy healer Rhonda Bayliss at her Auckland based space Healing Day Spa, which is frequently visited by her clients as much for the environment and setting as it is for the remarkably transformative sessions.

Rhonda's daily daily ritual
Self-care is a very, very important part of my daily life. I practice Jin Shin Jyutsu finger holding each day while I consciously breath and meditate. It takes about an hour, which I do before I get out of bed. This magical Japanese healing art helps to balance acidity levels, increases energy, regenerates organs of the body and keep one balanced on an emotional level. 10 minutes holding each finger individually is all it takes.

A moment with tea each day
Detox Afternoon is one of my favourite Storm + India teas. It is a rooibos tea and the first time I had rooibos tea was on an island in Malaysia a number of years ago where I learnt how good it is for you. The wonderful antioxidant and enzymes included help to reduce inflammation. I am also very fortunate to work and live in a house on a reserve and I love sitting outside with a tea next to the trees and birds it is so peaceful. Auckland is so amazing like that.


On Healing Day Spa, and the motivations behind opening her own space
After working in the corporate world and experiencing many years of stress, I ended up with many health issues including a serious neck operation and chronic fatigue. Taking a traditional medical path was not making much progress for me, so I started to explore natural alternatives, including food as medicine alongside many Eastern arts before discovering the Japanese art of Jin Shin Jyutsu. I then began to make real progress with my own health and I ended up knowing so much about the body and its energy patterns that I turned it into a business. 22 years later I still love what I do and am still learning new things.

Signature treatment at Healing Day Spa
The Signature Treatment is by far the most popular and includes 2.5 hours of detoxing in an ionising foot spa, while we chat about the things happening in a person's life. This is followed by 2.0 hours of hands on healing with Jin Shin Jyutsu and the beautiful smells of Aura Soma. The treatment ends with what I am told as "the worlds best foot massage" using hot stones.

Thoughts on maintaining a healthy lifestyle
I love my life and my work and I am always researching the best things that give my clients and me very real results. But what is most important is allowing life to be simple.
Eat fresh food. Drink tea, which have active ingredients (reduce coffee & alcohol). I do an hour worth of Jin Shin Jyutsu finger holding per day while I consciously breath and meditate to regenerate my body and balance emotions. Walking and stretching is also part of my life. Keeping my mind in good order with affirmations like … "Life is good".
I note that looking after one's self is an on-going thing and keeping balance and doing a little bit each day is the way to go. This way, I find I can then have more flexibility to enjoy that piece of chocolate, cake or glass of Two Paddocks pinot noir.

The importance of keeping creative endeavours fuelled
I find Jin Shin Jyutsu beneficial for many things, including increasing my creative thinking and inspirations, giving me the confidence to do the things I normally would not do.   
I also love watching HGTV for all the design inspirations from around the world.