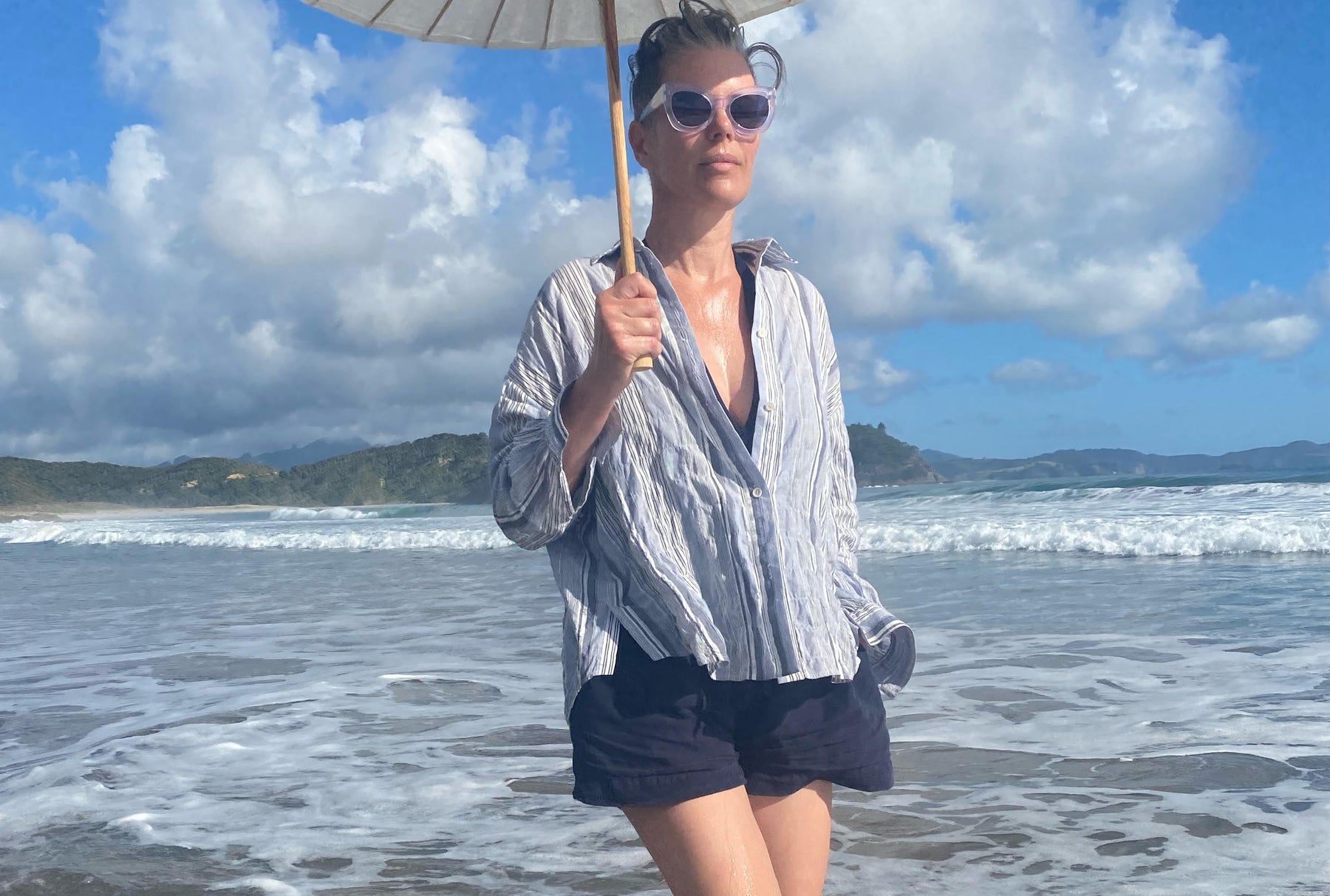 Summer wellbeing with Karen Walker
What are some wellness rituals you can't go without?

I've been a devoted yogi for over 20 years and don't go more than a few days without a half hour or more on my yoga mat. One of the great things about having a dog is the enforced twice-daily 30 minute walk which is excellent for body and mind. Meditation every day before I get up and, ideally, end of day as well. And, skin care via Osmosis who do terrific everything for the skin. Add as a base to all this a vegetarian diet for 30+ years and I'm hoping to be going strong well into triple figures!
What's your go-to favourite tea?

Storm + India's
Imperial Earl Grey
. I probably go through about 6 pots a day. It's refreshing, invigorating and delicious with none of the OTT florals that some Earl Greys lean into. 
Your Garden People Tea design features a gorgeous botanical print from your archive. What inspired you to create this print?

We first created this print for a collection called Escapism – the print was inspired by Edwardian botanical displays in glass vitrines.
What does summer mean to you?

Being an Aucklander summer's all about the deep red blossoms of our many, many pōhutukawa trees and the incredible song of the tūī that adore them. It's also about the astonishing azure of our waters which my family and I enjoy both in the city and on gorgeous Aotea Great Barrier Island, just a short flight from town. I also love the humidity of Auckland in summer and long afternoons in my own backyard playing cards or chess with my family or lazing on the lawn with a good book. 
Where are some of your favourite places to go in New Zealand when you're in need of relaxation and creative rejuvenation?

Medlands Beach on Aotea Great Barrier Island is my favourite summer spot. The rest of the year I love visiting anywhere, but especially going to places for the first time though not too many of them left I'm afraid. 
What empowering words do you have to share with the next generation of entrepreneurs?

A piece of advice I was given by someone a long time ago: You'll never be "ready", so just do it.
Which recipes are you loving right now?

The last thing I cooked was The Caker's orange and thyme cake – always a standout and so easy.
What are your top tips for staying healthy and hydrated this summer?

When we're having an easy holiday day in our back yard we always have a large plate of gorgeous fresh summer fruit and a carafe of iced tea on the table in the garden to keep us refreshed and cool.
What inspired you to collaborate with Storm + India? 

We adore the quality of Storm + India's tea and their creativity around their craft. Everything they do is delicious and invigorating.