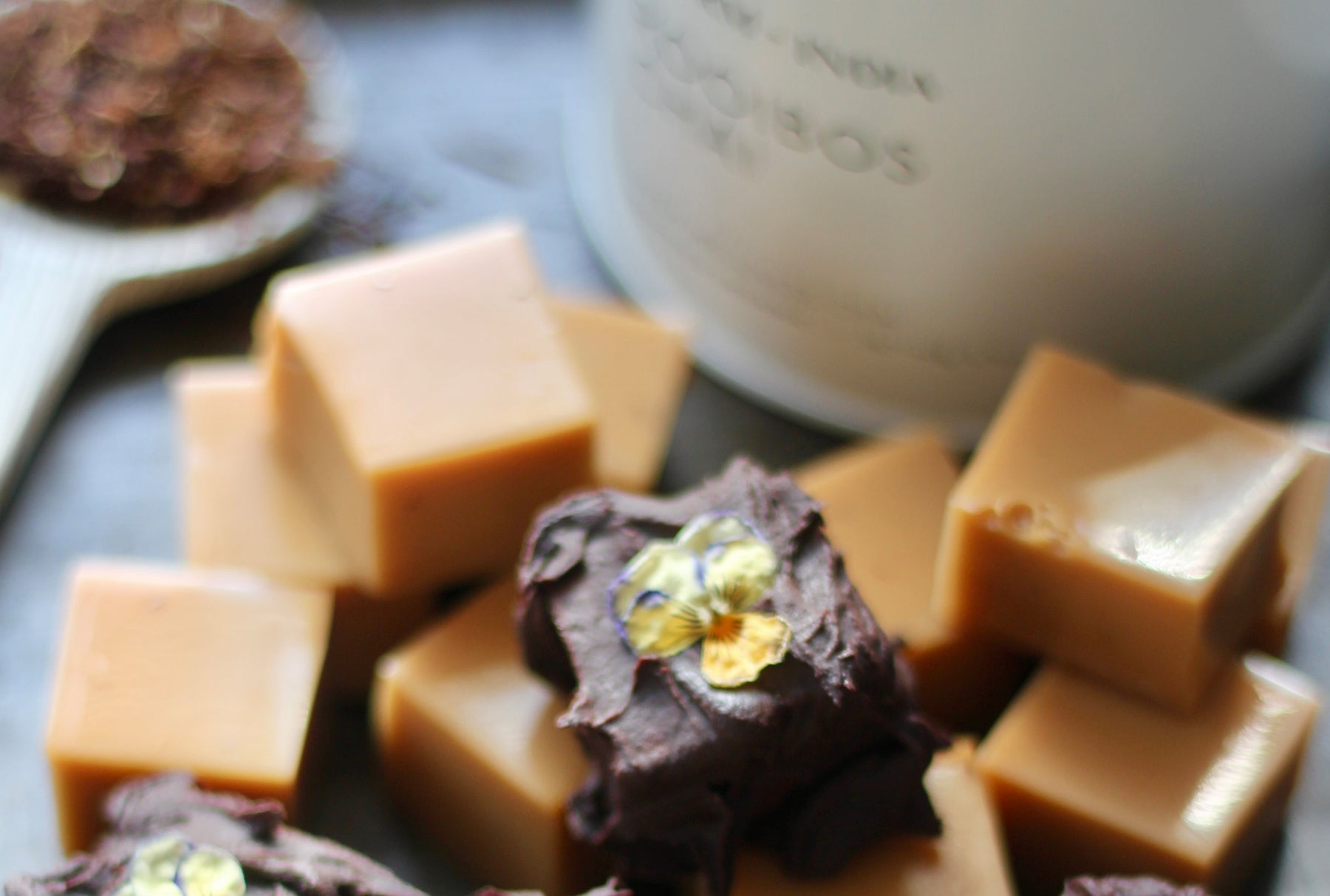 Choc + Chai Gummies
This is such a delicious way to enjoy gut loving gummies as well as our caffeine-free @stormandindia Rooibos Chai. We have used a chocolate and coconut cream combination to create more of a textured coating, however, melted chocolate on its own would work too.
Ingredients
2 TBS @stormandindia Rooibos Chai
3/4 cup of your chosen milk, we have used coconut, plus an extra 1/3 of a cup to mix with the gelatine
2 ½ TBS grass fed gelatine
1 TBS @stormandindia Zen Honey or pure maple syrup
1 tsp vanilla
Chocolate with a splash of coconut cream to coat
How to Make
In a small pot, simmer the @stormandindia Rooibos Chai with the 3/4 cup of your milk and the @stormandindia Zen Honey or maple syrup. Slowly and gently, on a low heat for 3-5 minutes. Do not let it bubble.
In a bowl, mix the gelatine with the 1/3 cup milk and leave to thicken. This only takes a few minutes and is called the "blooming" process.
Strain the chai and add the bloomed gelatine to the hot chai mix. Stir until all the gelatine has dissolved.
Pour into a lined lunch box, or silicone shapes.
Place in the fridge to set, around 30 minutes is all it needs.
Prepare the melted chocolate, allow it to cool to room temperature. If the chocolate is too warm, it will start to melt the gummy when you come to coat it.
Slice the gummy mix, or pop out of the silicone, and choc coat. Keep in the fridge.
Happy Eating!