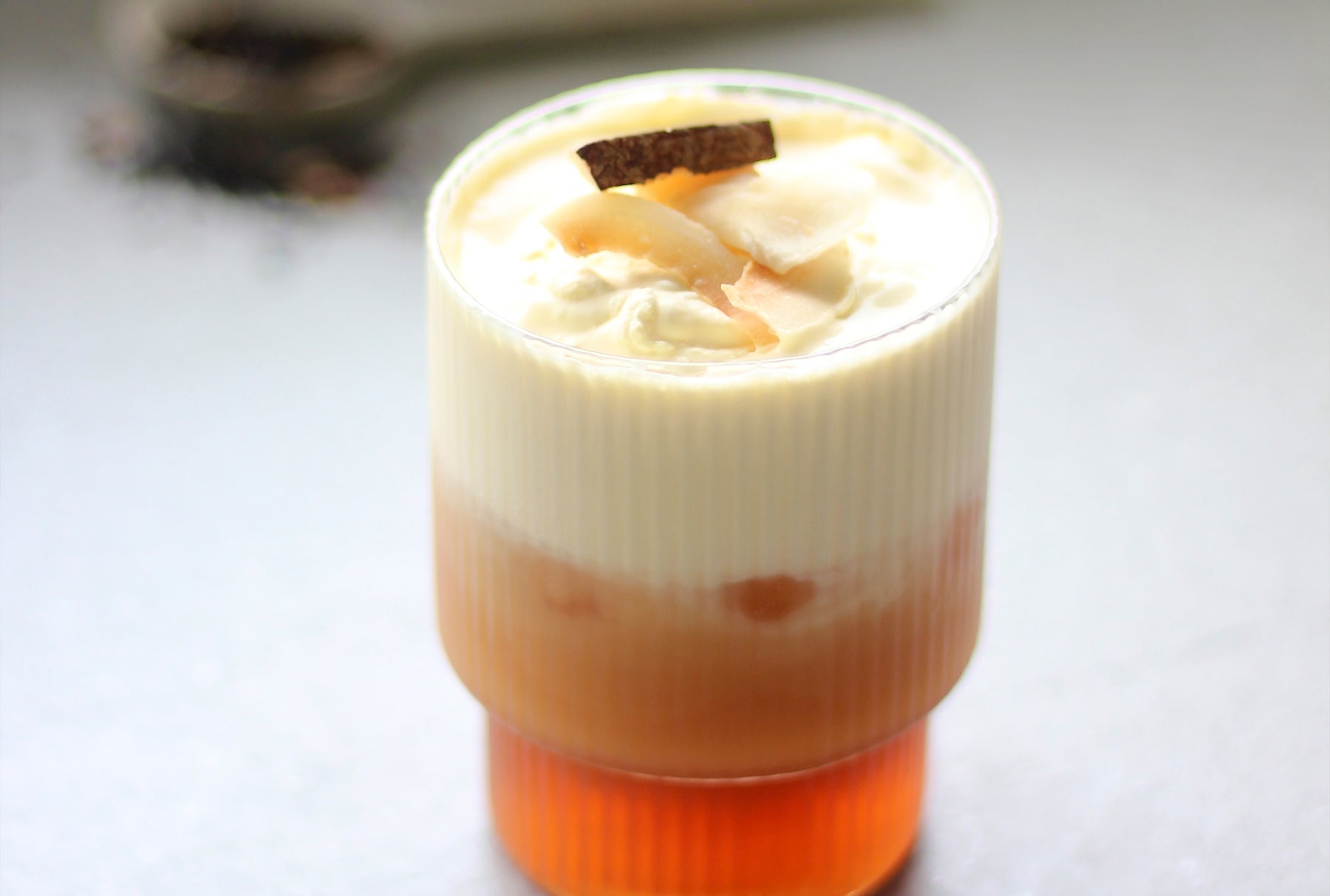 Slow Sunday Chai
Iced Coconut Chai is a delightful and refreshing summer drink made with @stormandindia Coconut Chai, topped with lightly whipped organic cream.
--------------------
2 tsp @stormandindia Coconut Chai
1 tsp coconut sugar or @stormandindia Zen Honey
400 ml hot water
2-3 tablespoons of organic double cream
Ice cubes
Coconut chips
--------------------
Brew the Coconut Chai: In a jug, add 2 teaspoons of @stormandindia Coconut Chai and 1 teaspoon of coconut sugar or @stormandindia Zen Honey.
Pour Hot Water: Pour 400 ml of hot water over the tea blend and sweetener. Stir well to make sure the sweetener dissolves.
Steep the Tea: Allow the tea to steep. It's recommended to steep it overnight for the best flavour, but you can also steep it for a few hours until it cools down.
Prepare the Whipped Cream: Using a mini wand frother, froth the organic cream until it thickens.
Assemble the Drink: In your favorite glass, add ice cubes. Pour the prepared Coconut Chai over the ice cubes.
Top with Whipped Cream: Carefully pour the frothed cream over the tea. Top with coconut chips.